If you have already taken a trajinera ride in Xochimilco, seen the Palacio Nacional's murals and marveled at the museums, it's time to discover these less well-known but super fun spots!
1. Spend an Afternoon at Cantina Tío Pepe
This cantina in the Historic Downtown is one of Mexico City's most geniune traditional bars. It's close to the Palacio de Bellas Artes building and the Torre Latinoamericana. A sign hanging outside that reads: "The entry of minors, women and street vendors is prohibited" gives a clue as to how old the locale really is. (It goes without saying that women are of course warmly welcomed in the cantina today!)
Location:
Dolores St, almost at the corner with Independencia St., Downtown
cortesia CDMX
2. Climb the 200 Steps to the Lookout from the Angel of Independence
This monument on the Paseo de la Reforma is an icon of the city that is well worth admiring from below. However, you can also ascend to the top for an even better view: something few people know! You only get permission from the Patrimonio Cultural department (call +52 55 24 52-3141). After your request is accepted, stride up the 200 steps and enjoy 15 minutes in the clouds, taking in the sights and sounds of an incredible urban panorama.
Location:
Paseo de la Reforma (no number), corner with Río Tíber or Florencia St.
3. Get coffee at the Revolution Monument
If you love cityscapes from above, you should climb to the Monumento a la Revolución's viewpoint and drink a cup of coffee. As well as enjoying the delightful café, you can also go up to the highest part of the monument to look down on this maze-like city.
Location:
Plaza de la República (no number), Tabacalera.
4. Buy a Mini Guitar at Mercado de la Ciudadela
Get lost in among the bustling aisles of one of the capital's traditional markets, where you will find handicrafts from across Mexico. Why not get some textiles, talavera crockery, varnished clay skulls or a guitar? There is an endless variety of sizes to choose from.
Location:
Ave. Balderas and Plaza de la Ciudadela, Cuauhtémoc.
5. Travel Back in Time in Chimalistac
South of Mexico City, you will find this historic neighborhood. Stroll through the cobbled streets and discover the old plaza, today named "Federico Gamboa" in honor of the author of the novel Santa who lived in one of the plaza's colonial mansions.
Archivo MD
6. A Sculpture Walk
Head to the grounds of Universidad Nacional Autónoma de México (unam), also known as "Ciudad Universitaria" (University City). Alongside libraries, concert spaces, museums and the famous mural in the Central Library, there is also a sculpture space where art, nature and even petrified lava are on harmonious display together.
Location:
Centro Cultural Universitario, Ciudad Universitaria, Coyoacán.
7. Sit and Read at the Audiorama
This hidden corner inside the Bosque de Chapultepec Park is the ideal peaceful haven to escape to with your favorite book, in the company of beautiful trees and delightful music. There are eight speakers and many benches.
Location:
Paseo de la Reforma (no number), Bosque de Chapultepec.
8. Take Photos at the Tláloc Fountain
Another of Chapultepec's lesser-known corners is this fountain by Diego Riviera dedicated to Tláloc, the Aztec God of Rain. It's located in the second section of the forest park.
Location:
Paseo de la Reforma (no number), Bosque de Chapultepec. Section ii
More info on Mexico: here.
¿Quieres escaparte a Ciudad de México? Descubre y planea aquí una experiencia inolvidable
¿Te interesa el mundo del emprendimiento?
Conoce Emprendedor.com el medio lider en contenido de Ideas de Negocio, Startups, Finanzas, Noticias para emprendedores, Franquicias, Marketing, Inspiración, síguenos y proyecta lo que eres.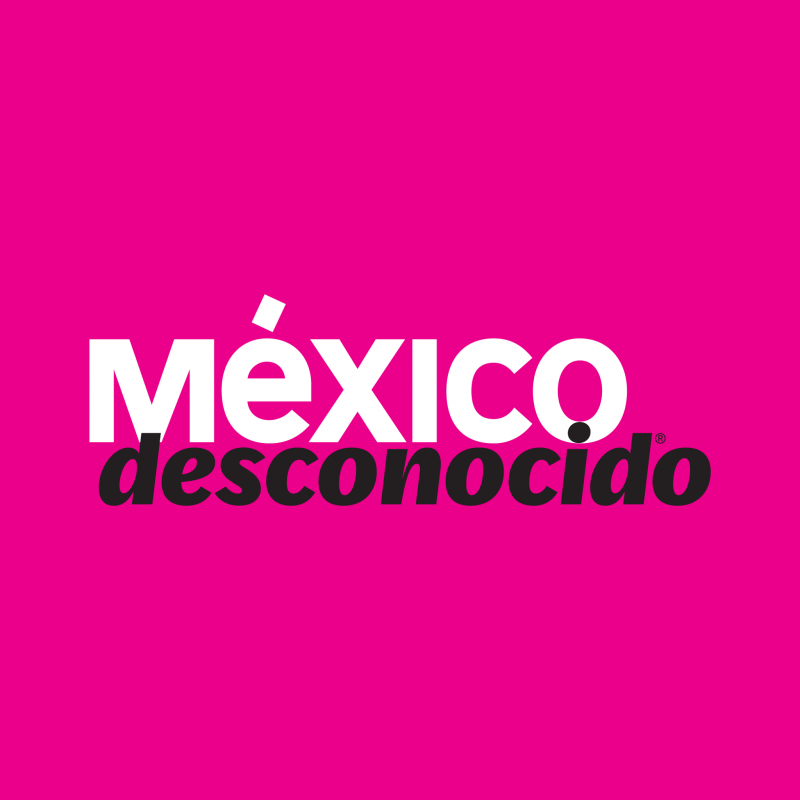 México Desconocido