A meeting point for travelers from all over and ideal for going out at night, this pedestrian street offers incredible restaurants, cafes, and the best boutiques on the Riviera Maya.
The tiny fishing village that was once Playa del Carmen is now the most important spot on the Riviera Maya; witnessing a notable growth in the last 15 years (from 30,000 to 170,000 inhabitants). The inhabitants assure that the Quinta Avenida (5th Avenue) is responsible for breathing life into the town; it is the main artery that just keeps expanding. It currently begins at Plaza Paseo del Carmen and finishes at Avenida 38; more than 2.5 miles of stores with plans to expand within the next few years to 4 miles, the equivalent of NYC's famous 5th Avenue.
We arrived at Playa del Carmen on a Saturday morning, with not a cloud in the sky, nor a hurricane threat in sight. We walked along Quinta Avenida; the first time we had encountered the 2.5 saturated miles of clothes and handicraft stores, jewelers, cafes, art galleries, ice-cream stores, spas, cigarette stores, bars, mezcal bars, hotels, clubs, and restaurants, pulling the suitcase along, with the sound of the waves only feet away.
With a Little Luck…
For many of the fans of the mythical band Caifanes, not visiting Kitxen while in Playa would be sacrilege, since it's the bar of Saúl Hernández, the group lead singer. It is found on Quinta Avenida between Calle 20 and Constituyentes.
A Tranquil Stop
If night falls as you walk along Quinta Avenida, look for a little street with a ceiling of trees intertwined with lights. This is Calle Corazón (Heart Street), the most romantic and bohemian round, between Quinta Avenida and Avenida 10; this nook has a special atmosphere compared to the hustle and bustle, offering cafes, restaurants, ice-cream stores, and the famous Galería Corazón.
Culinary Legends
Among the great gastronomic variety, the restaurants offering Mayan cooking stand out: one example is Chef Enrique Olvera's seafood place Maíz del Mar, which provides a menu based on the regional shellfish and fish, and corn from Tenabo, Campeche.
On this same street, between 30 and 32 Norte, you will encounter Almirante Pech with its fresh, elegant decor. The specialties are the local octopus kastakan, with chicharrón (pork rind), habanero chili, radish, coriander and chives, with a bitter orange vinaigrette; the sweet corn and coriander tabbouleh with Dutch cheese, chives and tomatoes; and the crab tostones (fried and flattened until crispy).
Other interesting offerings spring up in the culinary universe: the restaurants Yax'ché and Aldea Corazón. The first, as well as having a complete menu of Mayan cooking, also maintains the dishes' original names, such as the Tikin Xic fish, the Pibxcatic or the xcatic chilies stuffed with cochinita pibil (a local slow-roasted pork dish), the codzitos or the deep-fried tacos dorados with habanero chili, salsa and cheese, and the Moo lo'och, a dish made up of lots of smaller tasters. At Aldea Corazón you will find jícama (Mexican yam bean) tacos, grilled cecina (dry smoked meat) with chorizo, cheese melted with mezcal, shrimp chilpachole (a Mexican seafood stew) and much more, set in an elegant rustic jungle atmosphere.
Straying from the Quinta Avenida
The people in Playa del Carmen–many now locals by adoption–led us to the best cochinita and lechón (piglet) tacos we have tasted, at the stall in Plaza Leona Vicario, at Avenida Juárez, between Calle 15 and Calle 20.
When to Go
You can enjoy Playa del Carmen at any time of year, but it is wise to book when the sun is guaranteed: in winter the temperature doesn't rise above 68°F (20°C). In summer, the temperature can reach 100ºF (38°C), but the sea breeze cools the air and the nights are breezy. Yet, remember that between the months of May and October there can be some sporadic tropical storms.
More info on Mexico: here.
¿Quieres escaparte a Quintana Roo? Descubre y planea aquí una experiencia inolvidable
¿Te interesa el mundo del emprendimiento?
Conoce Emprendedor.com el medio lider en contenido de Ideas de Negocio, Startups, Finanzas, Noticias para emprendedores, Franquicias, Marketing, Inspiración, síguenos y proyecta lo que eres.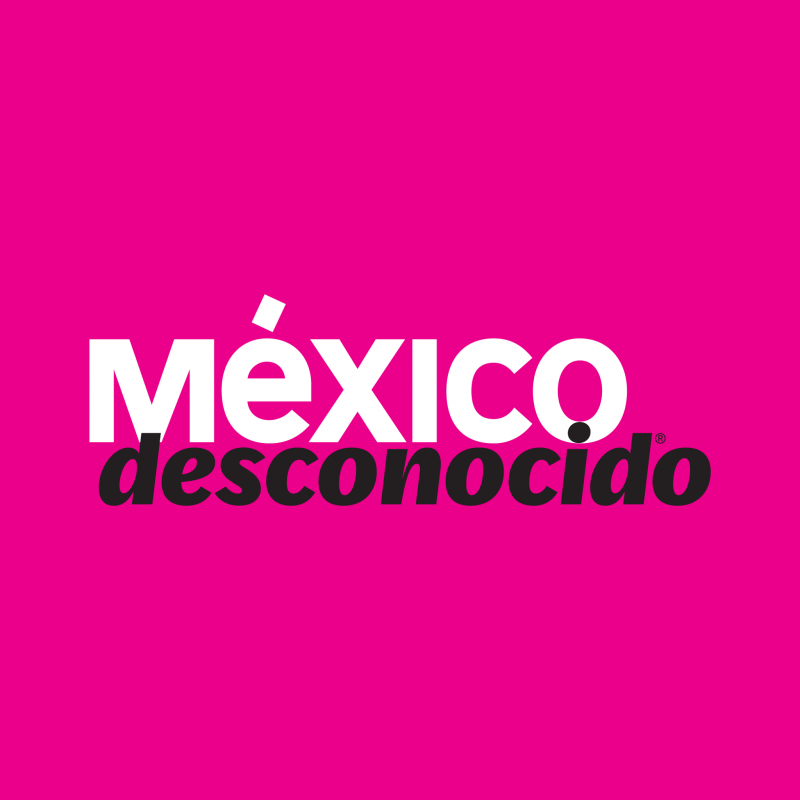 México Desconocido