Are you planning a different kind of escape? One of our #ViajerosExpertosMD (MD Expert Travelers) suggests seven wonderful places to travel and relax, between walls packed with history!
1. HACIENDA LOS LAURELES/OAXACA CITY
Ten minutes from the center of Oaxaca, this hacienda exudes the regional traditions in every one of its 23 bedrooms, some rustic, and others luxurious. Internationally award-winning, the hacienda offers guests Oaxacan cuisine classes, which include a visit to the local markets to buy ingredients. Twenty minutes away you will find a golf course with views of the Sierra Madre mountain range; there is also a temazcal (traditional spa) available.
TIP: We highly recommend you take an eco-tour through the mountains surrounding the hacienda, where you will discover a different, natural side to Oaxaca, far from the center and Monte Albán.
2. HACIENDA SAN JOSÉ CHOLUL/ TIXKOKOB, YUCATÁN
Near to: Valladolid and Mérida, Yucatán
Originally a sisal plantation, it has evolved today to be one of Yucatán's best haciendas to visit. Hammocks adorn charming corners around the building; its outdoors areas, which blend with the interior, emit an air of harmony accompanied by spectacular landscapes. What's more, it has been recognized as one of the country's best hotels due to its quality service.
TIP: For those looking for a different kind of tour, bikes are available for hire–this is especially useful due to its enviable location, only minutes from the pre-Hispanic city of Chichén Itzá.
3. HACIENDA SAN ANDRÉS/ AYAPANGO, STATE OF MEXICO
Near to: Mexico City and Puebla
Hacienda San Andrés emerges among the plantations, spanning out with no apparent direction. It provides a relaxing escape, alongside spectacular views of the Popocatépetl and Iztaccíhuatl volcanoes. The vegetable patch and farm provide the kitchen, where Chef Marco Margain prepares traditional Mexican dishes, with its consumables. The hacienda is so spectacular that muralist Diego Rivera painted 'La Era' inside it–his first registered painting.
TIP: Explore the 40 hectares, which include a cacti garden and labyrinth. There are also hot air balloon trips available.
4. HACIENDA DEL LAGO/ AJIJIC, JALISCO
Near to: Guadalajara
This is a boutique hacienda with only four bedrooms adorned with the most sumptuous accessories: from bathroom items designed by Pineda Covalín and dressing gowns by Salvatore Ferragamo, to 500 GSM towels of Egyptian cotton, amongst other things. Decorated with handicrafts from all over the country, the hotel, found in the community of Ajijic, intends to revive the country's most traditional aspects: its gastronomy, architecture, and art.
TIP: A five-minute walk from the Lago de Chapala, worth a visit for its hikes and its bike, horse, and boat rides.
5. HACIENDA SAN ANTONIO EL PUENTE/ XOCHITEPEC, MORELOS
Near to: Mexico City
Crossing a dirt track that distances you from the world, you will discover the hacienda's seven gardens and a swimming pool surrounded by cantera columns (Mexican volcanic rock). Walking through these labyrinth-like pathways is a delight, as you discover hidden corners such as a chapel, a tiny chamber, or artisanal artwork.
TIP: Give yourself an afternoon at the Spa Cozalli, which offers a big variety of treatments and is surrounded by vegetation and historic corners within the hacienda.
6. EX HACIENDA SAN FRANCISCO SOLTEPEC/ HUAMANTLA, TLAXCALA
Near to: Mexico City
Its kitchen is considered its biggest legacy, since the original owner passed down her recipes using traditional ingredients in Tlaxcalan cuisine such as mezcal worms, wild mushrooms from Malintzi (the nearby volcano), huitlacoche (a fungus that grows on corn), pulque (a traditional alcoholic beverage made from fermented maguey), and many more. Every bedroom is unique and to get to them, you must cross exquisite spaces between corridors, stairways, gardens, and old patios. We recommend you visit the modest Museo del Pulque where you can learn about the process and taste the drink.
TIP: You can organize a hot air balloon ride to see the Tlaxcalteca landscape or, if you prefer extreme sports, head to the paintball court.
7. EX HACIENDA DE CHAUTLA/ SAN LUCAS EL GRANDE, PUEBLA
Near to: Mexico City and Puebla
Dating back to 1777, it was the marquisate and an agricultural school, now a must-visit if you are going to Puebla. There are cabins, a Misión hotel and a camping area. Visit the impressive Castillo Gillow, located between two lakes with a huge expanse of landscape between them: today it is an iconic image in Puebla.
TIP: As well as its impressive architecture and historic spaces, ecotourism activities are offered, from sports fishing, boat and canoe rides, trips to springs, zip-wires, hikes, archery, and a picnic area. 
¿Quieres ser un emprendedor o emprendedora?
Conoce Emprendedor.com el mejor contenido de Ideas de Negocio, Startups, Franquicias, e Inspiración, síguenos y proyecta lo que eres.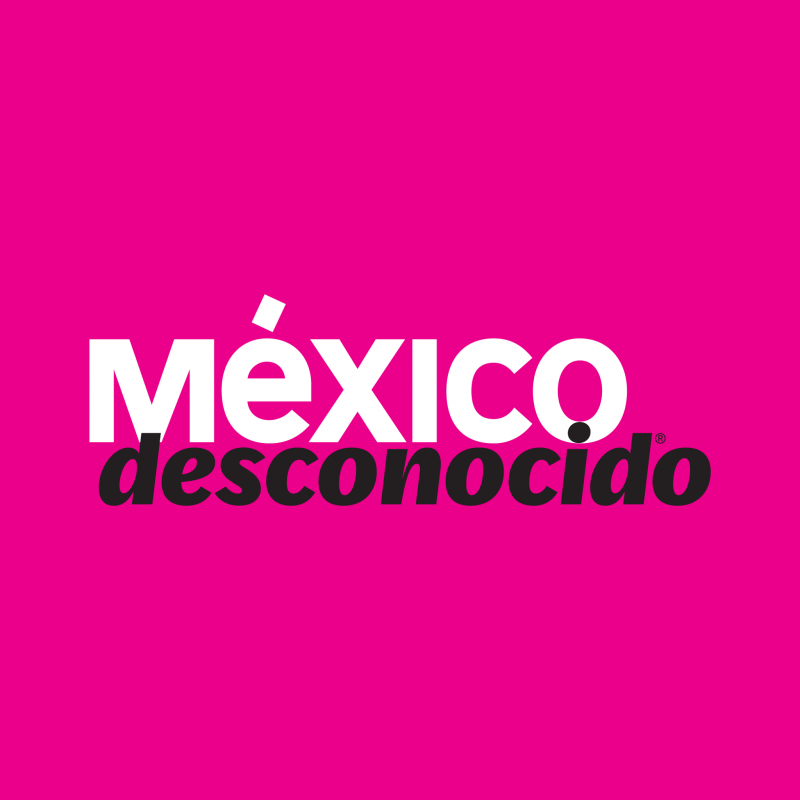 México Desconocido